Unlimited, On-Demand Personal Training
Book a Free Strategy Call
want to try small group personal training? sign-up for the lift3 launch program
45% off your first 3 weeks of small group personal training!
As a teacher and a mum, Fi's time can be really limited, but she always ensures that gym is a priority in her world and makes the time to show up and get the job done. We have worked together to build strong foundations to ensure Fi is able to move better, and make the strength gains she wants to see.
Coming to Lift3 has become a family affair for Troy.
A stay at home dad, he has gone through our rehab program and found a love and motivation for being fit, healthy and strong.
Now, Troy can keep up with the kids and can even do a bit of running. 
Congrats on your progress Troy, we hope to see you in the gym for years to come!
Are you ready for a strong life?
One where you feel confident
Where you can take on any opportunities
Where you can use the gym to enhance your life outside it
Where you know how to fuel yourself for health and longevity
Where you can spend more time doing the things you want with the people you want to do them with
We want to leave the world a stronger and healthier place, for this generation and the next.To achieve this we've created a one of it's kind coaching system that gives you everything you need to get sustainable results that lasts a lifetime
We educate you so you can make better choices both in the gym and with the groceries and take all the guesswork out of the process.
Ready to live a strong life? Get in touch today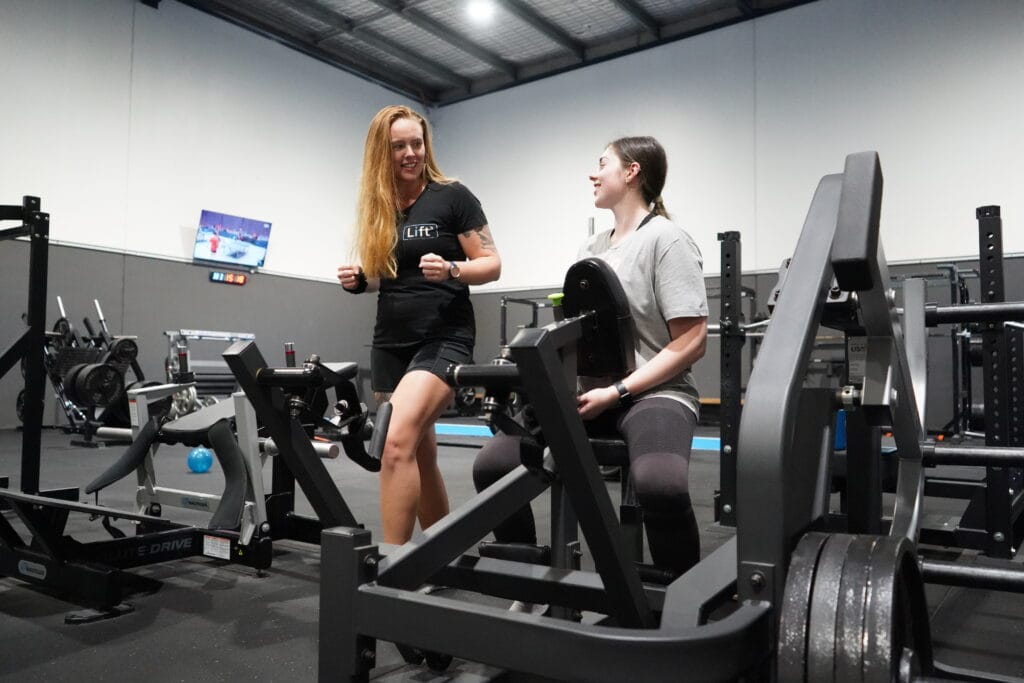 Hannah is a shining light in the gym and we love having her come in for her training sessions multiple times a week.
She has really made the most out of what we have to offer, working with our coaches, nutritionist and physiotherapist to not only gain strength but also lose 6 kilos in her first 12 weeks as one of our clients.
Ben is a dad with a love of basketball. First, Ben went  through his Rehab Program to get him back on the court and now he has come back from injury and persistent niggles can be a challenge, but with the combined team at Lift3 Ben is on the court and crushing it.
Good personal training isn't just about getting sweaty, it's about creating long lasting and holistic change.At Lift3 Holly gets to work with a team of expert coaches, Nutritionist and Physio to create massive change.
Stronger, healthier and more confident, we're transforming traditional personal training
Normatec Recovery Boots & 
Physiotherapy On-Site
A Program tailored to your specific goals
Train in our World Class Facilities according to your schedule Trusted and Educated Coaches
Stay Up to Date with your Progress
One Free Consult a Month with one of Australia's Top Nutritionists