take Your Game to the next level with Our
Performance
intensive camp
The Expertise of Our Coaches is Unmatched
Here are just some of the organizations our amazing coaches have worked with.
The Lift3 Holiday Performance Intensive Camps are an extension of our already popular Youth Development Program for Athletes aged 10-16.
This three day program features Strength and Conditioning training, Performance Testing and talks from some of our experts on areas such as Nutrition, Rehabilitation, Mindset and more. If your young Athlete wants to get serious about their sport then this is for them.

They'll come away with a detailed performance report highlighting their strengths and areas for improvement, a better understanding of the training standards required to reach the professional ranks, along with how to fuel themselves to get there.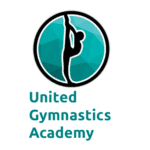 We've included everything you need in
Our Performance Intensive Program
The athletes will be doing a range of Speed and Agility drills to improve their technique which means they can be more explosive in their sport

Strength work, teaching them the correct movement patterns so they can be safe and effective in the gym

Conditioning to make sure they can keep going when others cant
Overall health of key joints such as shoulders and hips, looking for strength levels and imbalances

Injury Risk testing, using some of our testing equipment we have tests which will give us clear indications for where training interventions are required

Strength and Plyometric testing to understand current strength levels and how the athlete can apply that strength on the court

Speed and agility testing to give baselines for how well they are currently moving
Nutrition to give the athletes better knowledge on how to fuel themselves for success

Mindset to discuss what is needed at a mental level to go beyond just average and play at the top levels

Prehab/Rehab our inhouse Physio will be talking on how to deal with injuries and best practices to try and avoid them
Following on from the intensive any athletes not currently enrolled in the Lift3 Youth development program will be invited to join and then retest in the following holiday to assess the improvements.