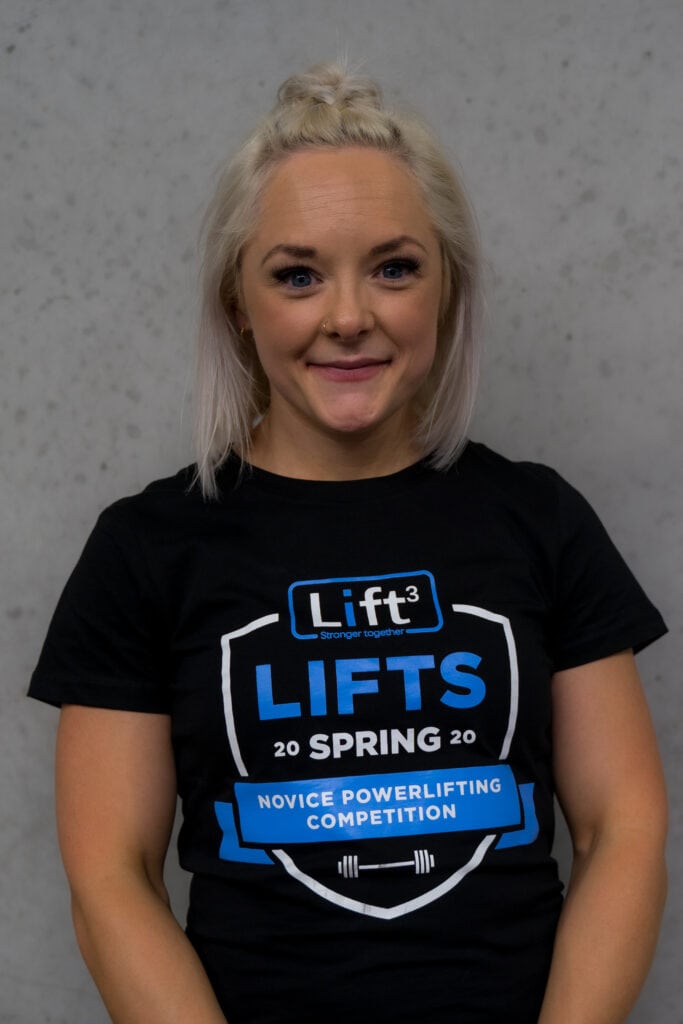 carlie hasell - head coach/owner
My fitness journey began after I had my kids and I was walking around with an extra 25 kilos on my 5 foot frame. Not only did my outward appearance upset me as I didn't recognise the person I saw in the mirror, everything hurt. My knees and back were so fatigued from daily life and my mental health was taking a beating.

Something had to change!

I started working out with a single kettlebell in my bedroom because honestly, I didn't feel worthy of going to a gym. My self esteem wouldn't have handled a sideways glance. Over the next 6 months of dedicated exercise and thoughtful eating I re-shaped my body and my mind. I got my confidence back and joined a gym. It was then that I realised that no-one else actually gives a toss what you're doing, they're more concerned with themselves and their program/physique/form. However this is my story and that's how it started.

I fell in love with my post kids body and how it could move, how strong it was and how healthy it had become. I fell in love with powerlifting and Olympic lifting. From the kid at school who hated sports to someone who craves strength sports. For me it's not so much the aesthetic but how my body performs.

My mission is to make fitness as approachable as possible for everyone. For you to feel welcome to train no matter your goals. We want to help you have the outcome you had only dreamed of.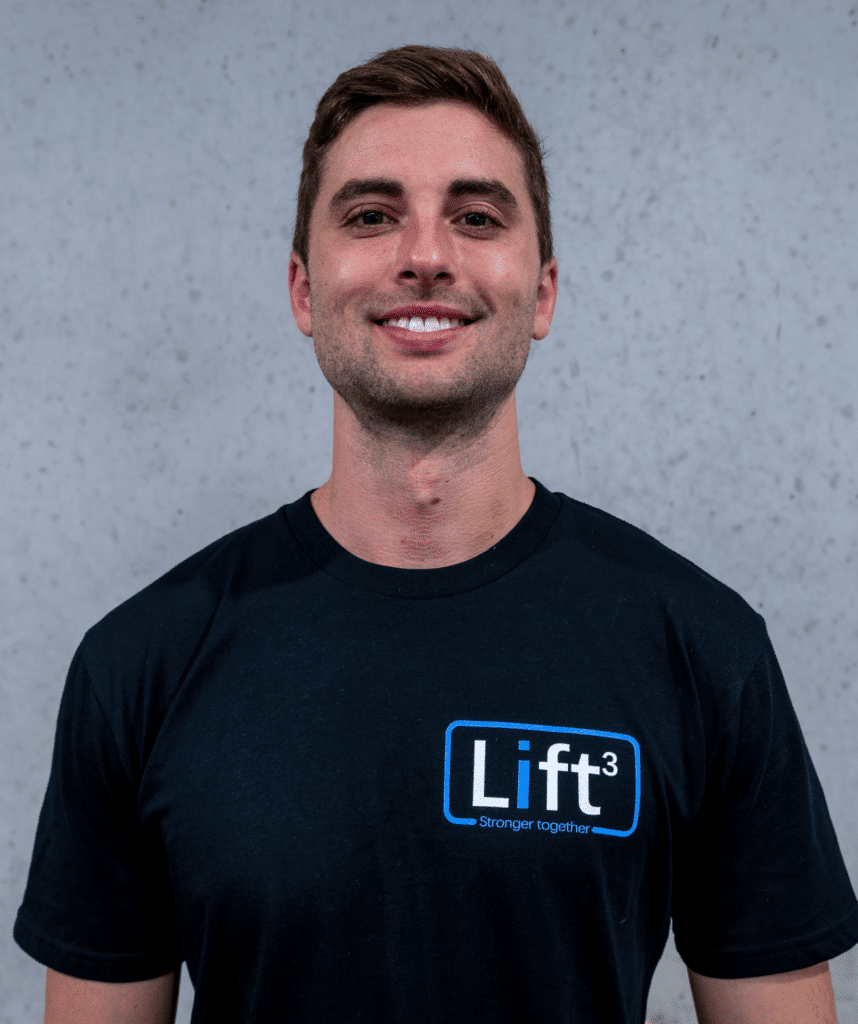 My passion is being in the gym helping people become their best.
From age 19 after considering career options and being a diesel mechanic for 4 years, I just could not see myself doing anything other than a life in the gym lifting others and myself to their highest potential through weight training.
With a bachelors degree in exercise science, I take pride in continually learning and upgrading my skills and education in strength training, hypertrophy and exercise science to reach the needs of the clients.
As a coach, there is nothing better than witnessing a client achieve their goal(s).
This is a scenario I want to help you achieve, regardless of whether you consider yourself in the general or athletic populations.
Armed with an exercise and sport science degree with honours as well as an ASCA Level 1 Strength and Conditioning qualification, I can guide individuals from both populations to achieve their strength, weight loss or athletic performance goals.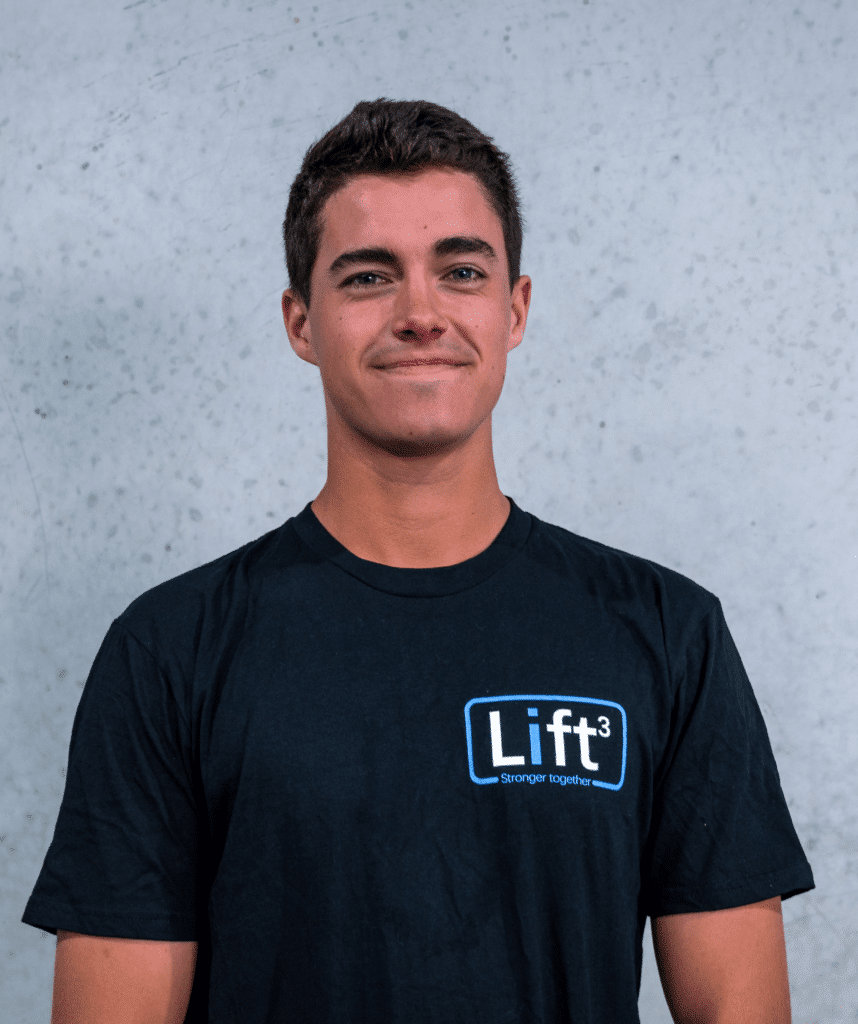 A career in elite sport and athletic development has always formed the forefront of my goals.
I've been fortunate enough to experience my fair share as a national and international athlete across several sports and I coupled this love of elite sports with a Bachelor of Exercise and Sport Science at the University of Technology, Sydney.
Upon completing my first degree my journey brings me to Lift3, a fantastic opportunity to work with athletes on the Central Coast who are looking to take the next step.
Equipped with playing experience for the Australian Goannas (Ultimate Frisbee), St. George District Cricket Club and Sacramento State (NCAA D1 Rugby) I've quickly come to learn that there's more to being elite than just training and lifting.
This holistic approach forms my athletic philosophy and it's a philosophy I'm excited to share with my athletes in order to reach the heights of their sports.
However I also believe that you don't need to be an athlete to be elite. I strive to bring elite habits and high quality, sustainable movement to all of my clients regardless of their sporting status.
While I expect my athletes to always be students of their sport, training and life, I expect the same for myself as an athlete and coach. As such I've commenced study of a Masters of High Performance with UTS in order to bring a professional level of knowledge in elite athletic principles into Lift3 and the rest of my career.
I was never a ridiculously active kid, but I often had some sort of sport happening.
It started with karate, ended with dancing, and had a little bit of netball in between. Besides that, I enjoyed a good walk, but not much else involving physical activity. Come my senior year of high school, I decided I wanted to step up my game; I wanted to become stronger, fitter, and healthier. So Mum signed me up to the gym, and between the aerobics classes and the pin loaded machines, I was hooked.
From my love of training, formed the passion to share that love with others, and surround myself with like minded people who could not only learn from me, but who I could learn from too.
In 2019 I graduated with a bachelors degree in exercise and sports science, and a desire to enter the high performance field. After interning the previous season, I was appointed as the assistant strength and conditioning coach for the Newcastle Knights Tarsha Gale Squad for the 2019/2020 season. This was a valuable and insightful opportunity, that strengthened my passion for youth development and female athletic development.
As I've grown, I've learnt there is so much more to health and high performance beyond just training and game days. I work with all my clients holistically to build lifestyles that create healthy and strong humans.
My goal as a coach is to educate my clients, and empower them to become self-sufficient athletes