Jody M
I am never made to feel that I can't do anything, I am constantly pushed to reach my goals and I've got the biggest hype man out so I always (ish) feel motivated for my sessions!!

My coaching experience has been the best I've ever had - I feel completely at ease when I train and I am so thankful for my coach as he has made it a chilled but hyped experience and I love it!

I wish I started wayyyy earlier at Lift 3! It provides such incredible training and I would 100% tell everyone and anyone to do coaching because it provides you with the stepping stones to be able to train on your own with confidence that you're doing the right movements!
Zane
Zane has been making amazing progress at Lift3. Zane has been playing baseball for years and that's created a fair amount of niggles.

Working with his coach he's stripped back all his movement patterns and is now moving like a champion and looking stronger. Not only that but a recent dexa at riverside bodyscan revealed that while the number on the scale hadn't shifted down more than a kg or so he'd actually put on over 3kg of muscle. 
Jody C
Jody came to us wanting to take back some time for herself and build some new routines around strength and diet.

Jody has previously spent time in gyms but never in a small group setting.

Jody has been working with Carlie for 5 weeks now and in that time we have gone from not having the mobility to flex the knee (due to previous injuries.) and sit in the leg extension to being able to get into the position and move without pain. While this may not seem as impressive as kilos on the bar, this improvement in mobility has vastly impacted Jody's quality of life.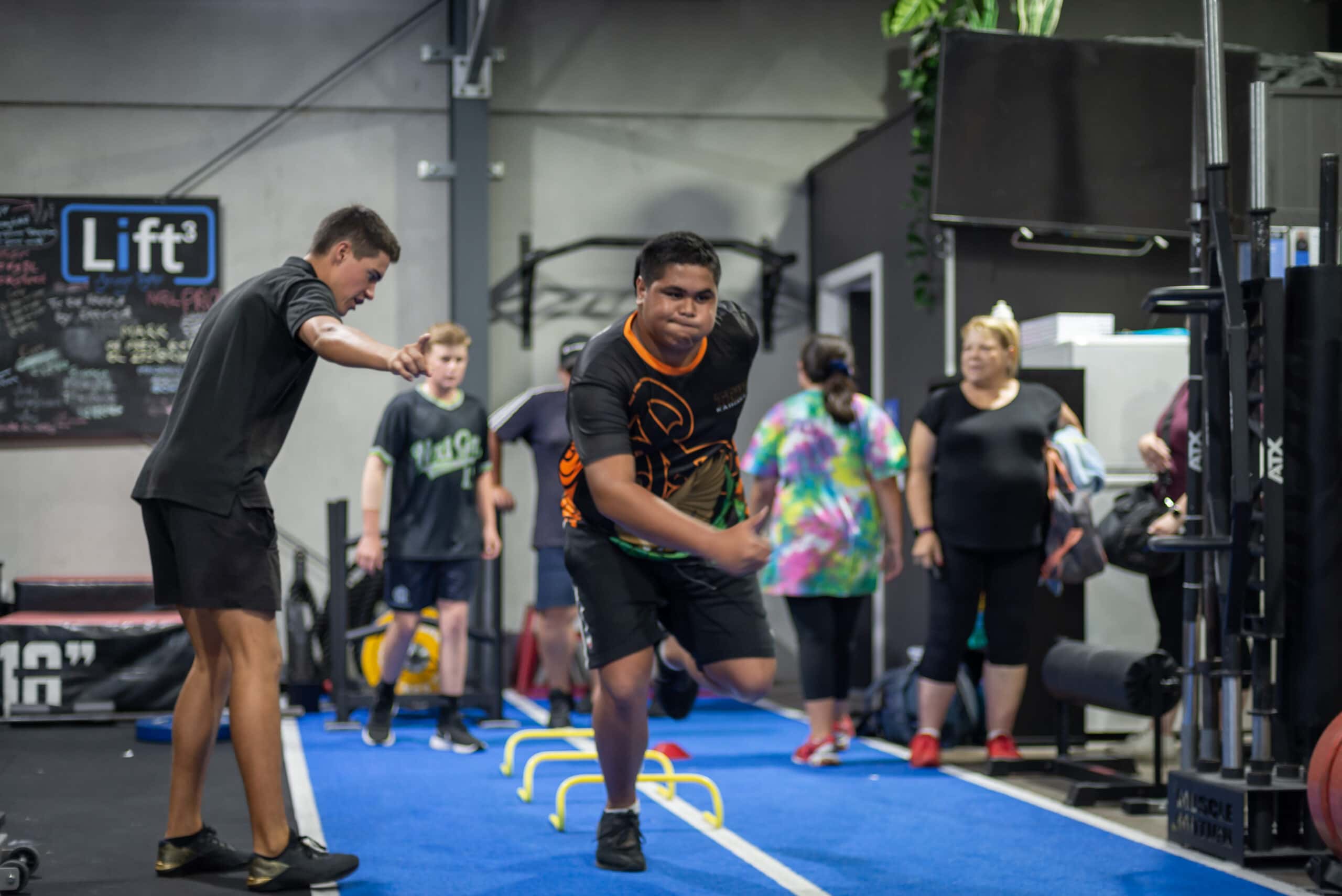 Ike (written by dad, Mark)
Can't say enough about how well The Youth Development Program and the team from Lift3 Central Coast has helped to empower and develop our man child.

He has definitely learnt a lot in the time he has spent in the program, it also helps that his mentors are genuinely excited for all the kids to develop skills in what ever sport that they choose to pursue, but, the biggest buzz for me is hearing him ask if we can go to the gym because HE wants to.

The program has pushed him to another level both physically and mentally.

On a side note Bianca and I are there most days so feel free to come check out the facilities, talk to the staff about a program for you or your kids, and, who knows what will happen next......
Nathan
"My 12 week personal training with Coach Brad was a good experience. His knowledge of the body and the way it works is reassuring as he coaches you through the program. I had little confidence in the gym at the start, to having a good knowledge of the equipment and how it works.

I lost 6kg, fit into clothes I hadn't been in for a long time, and gained lot of self confidence and self belief.

There's no easy or quick fix to getting fit and healthy. Hard work and accountably are some of the beliefs Brad has, and he instils them in you. He has made me enjoy being in the gym."
Connor and Monique
Last week they competed in our inaugural PL comp Lift3 Lifts. Prior to their 12 week prep they had never followed a PL program. They had been in the gym to support their sports, Monique is a competitive rower and Connor plays soccer; but never something structured in this way.

I am proud of them beyond measure! They have inspired a number of our other members to dive in and give our next comp a crack. They worked hard and it shows, PBs with the weight on the bar but also in their movement patterns. Vast improvements were made over the course of the program.
Justin
I am fortunate to be working with Justin to transform his health and fitness. After one month he is 10kg down in bodyweight and deadlifted 177kg on the trap bar for a PB.

The main focus is accumulating volume in the compound lifts whilst also preparing for his first powerlifting competition. Justin is well aware of what is required to reach his goal and is executing the plan like a boss. 1 month down let's goooo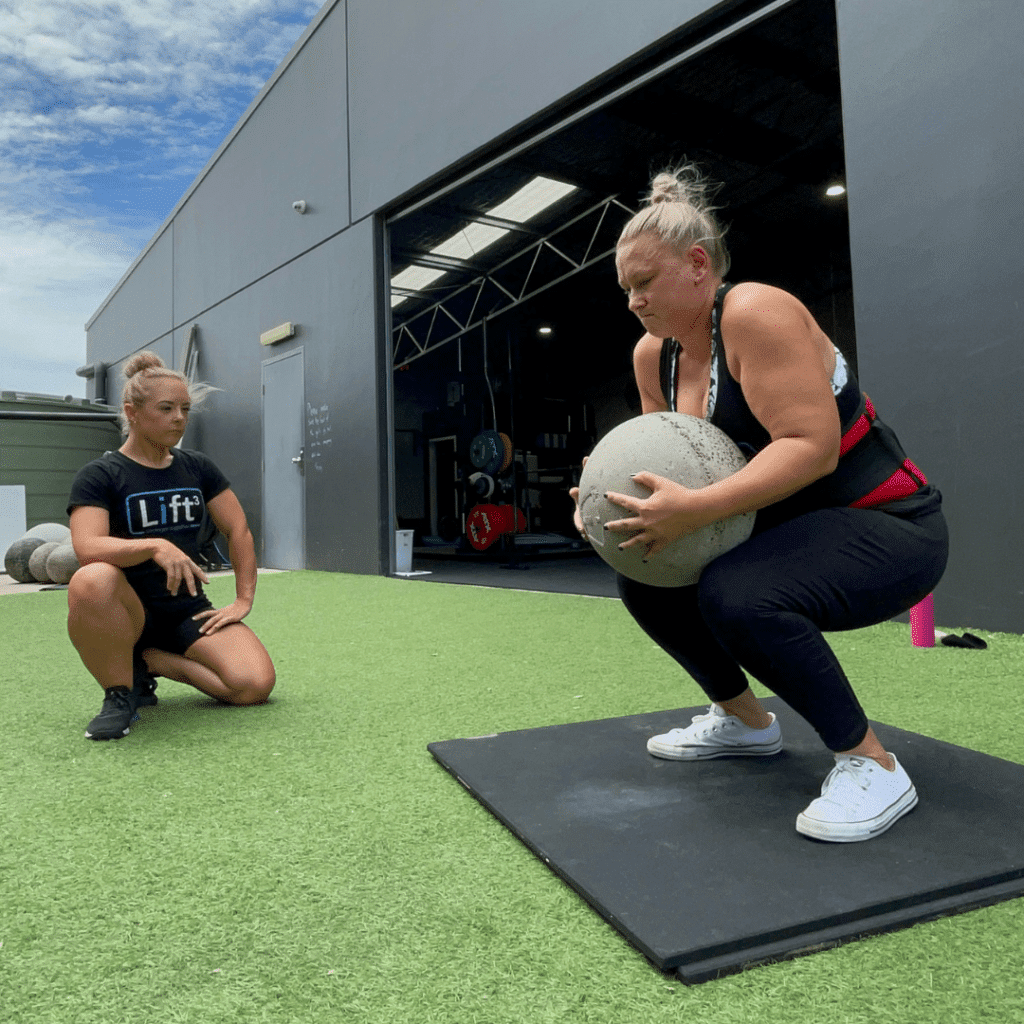 Cindy
Great facility, equipment and coaches. Highly recommend - no matter your goal, they'll help you get there. Never felt so comfortable at a gym.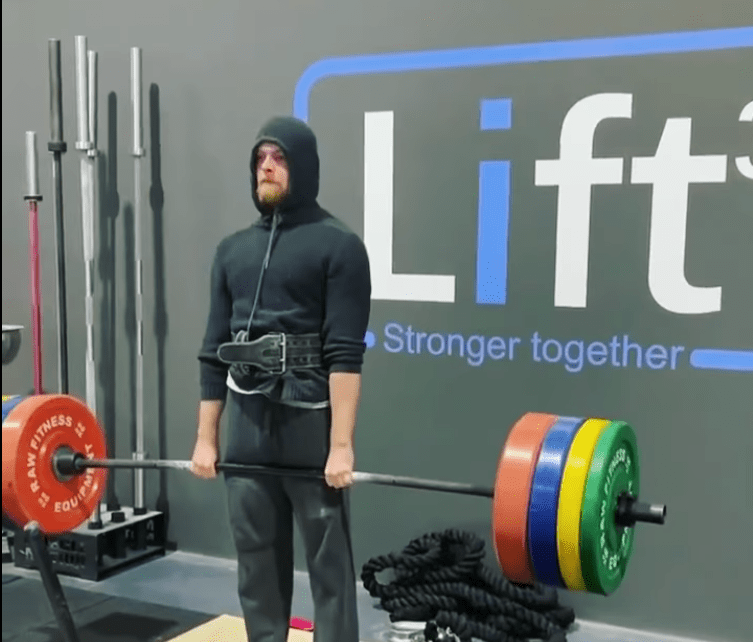 Sam
Sam came to us with 2 main goals:

-Increase his Squat, Bench Press and Deadlift.
- Increase his muscle mass.

Before getting a coach, he would go to the gym regularly without following a proper program and his technique wasn't where it needed to be to get strong. He did the best he could on youtube technique videos but he needed real life coaching.

>>Fast forward to 5 months later, Sam is being trained by @joewillis.au following an individual program and understands the scientific principles of strength and hypertrophy training and how and why it is suited to his needs to achieve his goals. The results are below.

>>Results:
SQUAT: 100kg to 130kg +30kg
BENCH: 80kg to 100kg +20kg
DEADLIFT: 120kg to 160kg +40kg
TOTAL: +90kg increase

Bodyweight: 70kg to 84kg in 5 months. +14kg increase.

The new plan moving forward has Sam entering his first powerlifting competition in 3 months to take his training even more seriously and chase down the next set of Pb's on the lifting platform in the best environment possible!